TMRFSC Ice Show Extravaganza
By all accounts, the Ice Show was a tremendous success and was featured on the local news! Congratulations to our skaters who delivered a spectacular performance to a nearly packed arena on both days for the show. Special thanks to all the dedicated volunteers and coaches who worked behind the scenes to make this magical event possible!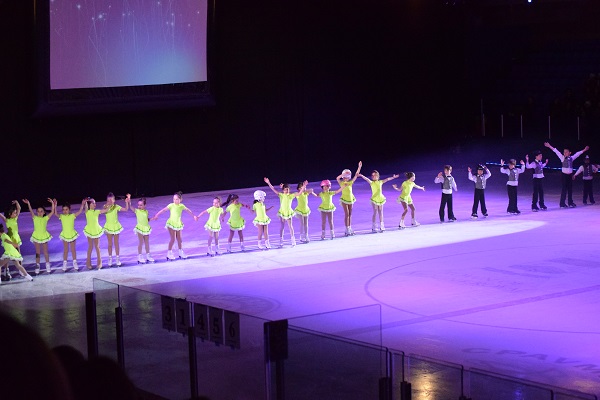 A souvenir video is available for purchase and we are still selling the Show Program at the club. Program and video sales will allow the club to host this event every year, so please help support the TMRFSC!
(Additional Information for parents below.)

Information for Parents
A number of personal items were left behind at the show. In some cases, children accidentally left with items that were not their own. We have created a lost & found in the music booth for you to come and find/exchange items. Please check your children's bags!
The costumes are all returned and accounted for, so we will be destroying all cheques and credit card info kept as a deposit.
We are creating a photo album for the Ice Show, so please send your pictures to photos@tmrfsc.org! We will be posting the professional photos on our website shortly for you to download.
We have a few extra commemorative 70th anniversary medals left to give to the kids who didn't get one. Please come and see us in the club office.