Frequently Asked Questions
What is the format of a CanSkate session?

The CanSkate program is offered in group lessons that focus on fun, participation, and basic skill development. The 45 minute session begins with a 5 minute group warm-up. The balance of the session is then divided into groups of approximately 10-12 skaters whose abilities are at similar levels. Group instruction is taught by a team of professional coaches and often assisted a junior coach. Coaches use music and a wide variety of activities to create a fun environment which promotes learning in the areas of figure skating, speed skating, hockey and ringette.
See bottom of the page for a description CanSkate badges and ribbons.
What to wear?
CSA approved ONLY hockey helmet mandatory until the completion of Canskate badge 5. Bicycle or ski helmets not accepted.
A mask + chin guard is required for pre-Canskate skaters (aged 3-4).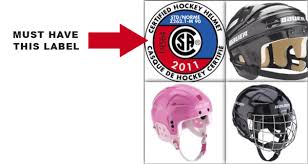 Thin gloves (Mandatory)


TMRFSC sweatshirt or equivalent. NO winter jackets.
Beige tights with navy skating skirt or dark blue/black leggings, or dark blue/black pants. NO jeans or shorts or snow pants.

You can purchase the club sweater, tights, and skirt from the club on the first day of the season.





Note: Jewellery should not be worn!
What type of skates should I buy for my child?
When purchasing skates, always look for a boot that keeps the foot securely in place and offers proper support to the ankle. Your child must feel comfortable and be able to stand and walk in the skates without having their ankles turn inwards.

For CanSkate skaters, basic hockey or figure skates are recommended. Do not purchase plastic molded boots or vinyl figure skates or skates under 50$. The skaters will not be able to perform the required movements and will be asked to change skates.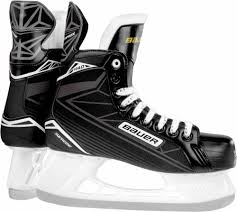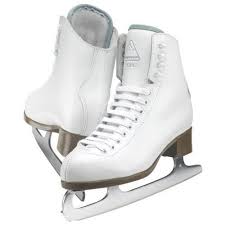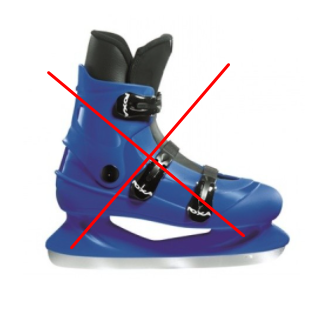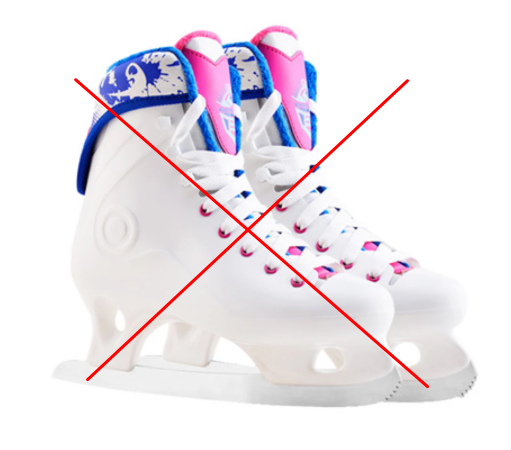 Note: Figure skates for competitive skaters can be purchased at certain specialized stores. Consult a member of our executive or one of our coaches for the names of suggested retailers.
What is the proper maintenance of skates?
It is suggested to sharpen skates after approximately 24 hours of use, or if the blade is dull or rough to the touch.

Always ensure to have figure skates sharpened by a specialist in figure skates. Do not have the toe picks removed.

Avoid walking on cement surfaces unless the skater is wearing protective guards.

Always wipe the blades after each session. Skates should be stored without plastic skate guards.

Always get new skates sharpened.
How is my child's progress evaluated?
The CanSkate program is divided into 6 stages and focus on developing skills in the areas of agility, balance and control. Skaters progress at their own rate and are awarded badges and ribbons according to their achievements throughout the year. There are no formal test dates for CanSkate and coaches regularly evaluate the skaters in accordance with Skate Canada guidelines.
For further details about the CanSkate program, visit the Skate Canada website.
CanSkate Badges and Ribbons