Ice Show Registration
Planning for the 2019 Ice show has started and all participants are required to register online by December 8th.
What is the Ice Show?
The Ice show is an annual performance put on by the entire club. The TMR arena is transformed for the 2-day event, and the stands are filled with family, friends, and dignitaries. It's is a wonderful experience for skaters of all ages & levels, and all are strongly encouraged to participate. Here are the video and the pictures from last year's show.
To register, please read the important information and follow the steps below:
Show Dates
Friday May 10th @7pm - all STAR and CanSkate Wednesday 4pm & 5pm
Saturday May 11th @2pm - all STAR, CanSkate Monday & Saturday, and Pre-CanSkate (Monday and Wednesday @1pm)
Practices
Show Practices are from March 23rd to May 10th. (The regular 2018-19 season ends March 22nd.)
CanSkate
Practices will take place during your current CanSkate session time and will last 6 weeks.
Participants must practice a

minimum of 4 sessions

in order to participate in the show.
STAR
The practice schedule varies per STAR group. A tentative schedule is posted here.
Participants must commit to attend

70% of all practices

in order to participate in the show.
Crieteria for solos, highlights, and spots are found here.
Registration
Step 1

- Enter Costume Size for Each Skater
All show participants must provide their costume size in their profile online. Click here to navigate to your skater profile page.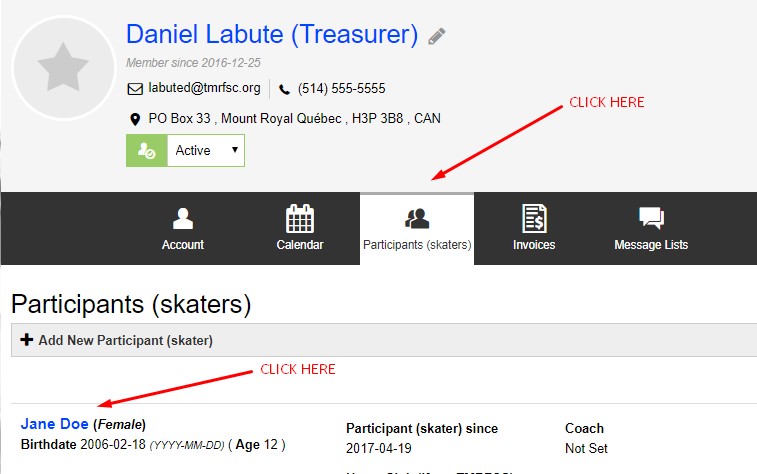 Step 2

- Register and Pay
The fee for costumes and practices is 30$ per skater.

The fee is non-refundable and there is no resident discount.

Register below and make the payment in your shopping cart.

Please note there are separate STAR and CanSkate registrations.
That's it for now. More information to come!